2017 is all but upon us and New Japan will be there to kick of your new year off with a bang as Wrestle Kingdom 11 will be coming live on Wednesday 4th of January. Last year's show was phenomenal as it featured AJ Styles' last Japanese match against Shinsuke Nakamaura and was headlined by Okada versus Tanahashi in a blow-off match to top all blow-off matches.
Wrestle Kingdom 10 then will clearly be a tough act to follow but based on the card announced they will certainly be going all out in order to put on the greatest show possible. But what if you aren't into New Japan? Or what if you're just looking for a reminder as to what is scheduled for the show? Well, my friends, I am here to assist you and hope my handy guide gets you all excited for New Japan Pro Wrestling's flagship showcase.
I'll be running through the matches, give you context of the storyline and what to perhaps expect to see before rounding off with my prediction for each bout's victor. So strap yourselves in because I'm about to beam some information into your eyeballs.
Tiger Mask W versus Tiger the Dark
So the first show on the main card is based on the Japanese anime show, Tiger Mask W. The Tiger Mask character has long a part of NJPW but this year the newest version of the anime series was launched, so much like WWE promoted 2K17 with Goldberg, New Japan are promoting the series with a match, albeit in a less high profile face-off the Goldberg v Lesnar.
It will be the second match in New Japan for the character who defeated Red Death Mask at King of Pro Wrestling earlier this year. Babyface Tiger Mask should easily topple the villain from the anime, Tiger the Dark in a short match that will likely get the crowd nicely warmed up with some playful flipping and won't be taken too seriously by many.
Oh, and who is Tiger Mask W? Well currently it's Kota Ibushi! It seems bizarre that he is taking on this persona rather than appearing in New Japan as himself but hey ho, we get an Ibushi match on the undercard. For reference, Tiger the Dark will be a masked version of ACH who should blend well with Ibushi's style as he continues to work his way up the New Japan ladder having shone in the Super Junior Tag Tournament earlier in the year. Probably not one worth tracking down if you miss it, but it'll be fun nonetheless.
Predicted Winner: Tiger Mask W
IWGP Junior Heavyweight Tag Team Championship – The Young Bucks (Matt Jackson and Nick Jackson) (C) versus Roppongi Vice (Trent Beretta and Rocky Romero)
New Japan have ducked what was seemingly becoming a tradition for Wrestle Kingdom – a Super Junior Tag Title 4-way of excitement and crazy spots – as this year the straps will be defend in a simple 2 versus 2 scenario. However, as big a fan as I am of that car crash style 4-way, this should still be an absolute Christmas cracker.
Roppongi obtained this Tokyo Dome opportunity as they overcame their differences in order to be victorious in the Super Junior Tag Tournament which culminated at Power Struggle in November, defeating the aforementioned ACH and Taiji Ishimori in a wonderful final match. They will be looking to begin their 3rd Junior Tag Title in January but it won't be easy as they face the highly-regarded Bucks of Youth.
The Bucks haven't had a high profile match in New Japan for a while and have instead been largely tagging with Bullet Club leader Kenny Omega to take on CHAOS, the Okada led group which Roppongi are part of. They have also been defending their ROH tag title over in America recently, so this match has taken a bit of a backseat but this tag bout will almost certainly turn some heads at Wrestle Kingdom.
Expect high energy, speed, dangerous spots and creative offence between the teams; they both know each other so well and their styles blend excellently for a high-risk, high-reward showcase. I also don't feel one finisher will finish someone off here and suspect we will need a team to pull out a huge combination in order to go home with the belts. I see Rocky and Trent putting an end to the Bucks' fifth reign with the titles and hopefully they will go on to produce some fresh feuds for the gold.
Predicted Winner: Roppongi Vice
NEVER Openweight 6-Man Tag Team Championship – David Finlay, Ricochet and Satoshi Kojima (C) versus Bullet Club (Bad Luck Fale, Yujiro Takahashi and Hangman Page) versus CHAOS (Jado, Will Ospreay and YOSHI-HASHI) versus Los Ingobernables de Japon (BUSHI, EVIL and SANADA)
Well that title was a bloody mouthful! So remember that 4-way Junior tag match I mentioned earlier? Yea? Well, this appears to be replacing that in the insane, 'get everyone on the card, good luck keeping track on the action' match. It will probably be decent and wrestlers get to perform on the grandest stage in Japan but this is madness. At least it is a gauntlet so not everyone will be battering each other at once and a little cohesion will be present amongst the 12 fellas.
The champions are defending against the 3 main groups in company and despite having fun matches during their reign, I think is this the end for Finlay, Ricochet and Kojima. There's no story behind this stage-by-stage contest so I would just expect the faction members with the most momentum behind them to rise above the others, and that to me is Los Ingobernables de Japon.
Following an above-average World Tag League performance by EVIL and SANADA I would imagine that they, along with BUSHI, have enough to win. Page and Takahashi also did surprising well in the Tag League but given that Fale stank up the league I wouldn't give Bullet Club too much chance, but they are more likely to win than CHAOS who are all good workers but don't really have the star power compared to the other 3. If I had to predict the order of elimination I would guess the champs begin against CHAOS, then take out Bullet Club before finally succumbing to Ingobernables.
If you can keep up with the action this one should be pretty enjoyable but fighters will likely be spilling all over the ringside area, so best of luck to yourselves. Everyone here will hopefully get a chance to shine, especially my favourites: Ospreay, Ricochet, HASHI and the Ingobernables boys, but as I have covered already, this is going to be a daft wreckage of action with everyone trying to get their party pieces in within their short stay in the bout.
Predicted Winner: Los Ingobernables de Japon
Cody Rhodes versus Juice Robinson
Cody Rhodes is about to become the first man to appear at Wrestlemania, Bound for Glory, Final Battle and Wrestle Kingdom within the space of 12 months as he makes his New Japan Pro Wrestling debut this January against fellow former WWE alumni, Juice Robinson, who was CJ Parker in NXT.
The 'American Nightmare' was introduced to the Japanese audience as the latest member of the Bullet Club and instantly had the wrestling world buzzing to the name of Cody and Bullet Club once again. A big, established name like Cody adds much needed freshness to the Bullet Club as the last few inductees haven't exactly set the world alight with their presence; I wouldn't be surprised if we see him in a co-leadership role (in a similar vein to Anderson under Styles) before too long.
Kicking his New Japan career off against Robinson is a smart move too. Our dreadlock-headed friend has really improved throughout the year having worked alongside top stars such as Hiroshi Tanahashi and Michael Elgin, making himself a very good hand for anyone to work with. I would expect the match to be similar to most of Cody's on the indies thus far, nothing too special, but certainly not bad; at the very least it will flow well and Cody will get to show off his arsenal to an untapped audience.
If Cody doesn't take the win here I'll eat my hat. It would make absolutely zero sense for Juice to go over someone who is destined to be in and around the main event scene in the next year; plus, given Cody's now infamous list, a match with NEVER Openweight Champion SHIBATA surely isn't too far in the distance.
Predicted Winner: Cody Rhodes
ROH World Championship – Kyle O'Reilly (C) versus Adam Cole
I'll be honest with you and say that I don't know as much about this match compared to the others, as whilst I love to keep up with New Japan, I tend to skip weekly ROH television and only watch the PPVs. So this will be a brief overview of the big Ring of Honor title match which looks to become settling in as a staple of the January show of all shows.
Kyle O'Reilly, who New Japan are very big on right now, will collide with Bullet Club's Adam Cole in a rematch of the Final Battle main event, occurring on December 2nd. The two had been clashing heads for some time and Adam Cole issued a great promo video to hype the match as he talked down O'Reilly as inferior to Cole and stated that Kyle would be unable to ever defeat the heel champion; obviously he was made to eat his words and now O'Reilly comes into the Dome as the defender.
Even though Adam Cole has a full-time New Japan contract and O'Reilly is still negotiating his between ROH and NJPW, I would imagine the latter would probably retain here given the recent change of the ROH title. Plus, whilst it is not their show, I doubt New Japan would want to make their partner company's main show of the year feel redundant just a month down the line.
Predicted Winner: Kyle O'Reilly
IWGP Tag Team Championship – Guerrillas of Destiny (Tama Tonga and Tanga Roa) versus CHAOS (Tomohiro Ishii and Toru Yano) versus G.B.H (Togi Makabe and Tomoaki Honma)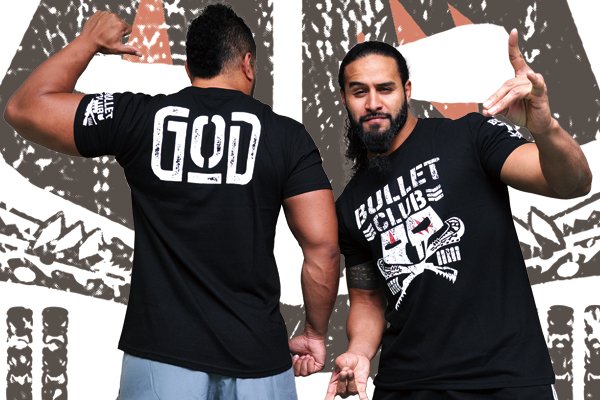 Well, what looked to be another standard tag match between G.O.D and G.B.H just got really, really interesting as just a few days ago, Yano returned from NOAH requesting to be added to this match with Ishii as his partner. Following that, the two CHAOS guys attacked the Tonga and Roa, stealing their belts in the process and as such, they have been added to this contest, making it a triple threat for the heavyweight gold, nice!
Bullet Club's G.O.D have improved immensely throughout the year; their initial title reign was abhorrent but second time round they have had some quality matches, including at the Tag League final when they were beaten by Makabe and Honma. This is the second consecutive year in which G.B.H have won the league and will compete at the Dome again as a result, however this time, I can't see them repeating their success.
A hard-hitting fight is on the cards here and I would especially keep your eyes peeled for Honma's insane headbutts and Ishii's seemingly annual 'I'm going to headbutt you until we're both concussed' segment. Tonga will likely keep the action flowing too as he has become a real master of the tag match lately, whilst Yano will cheat and perform his usual comedy spots – so this match has a chunk of different and interesting offerings.
Before the adding of CHAOS I would have predicted that G.O.D were set to go from strength to strength and retain their title in another solid match, but now I would say Ishii and Yano are the favourites because whenever a new tag team appears NJPW love to throw the belts onto them. However, I would like the champions to continue their successful second reign; something I cannot believe I'm saying after watching the twosome earlier this year.
Predicted Winner: CHAOS
IWGP Junior Heavyweight Championship – KUSHIDA (C) versus Hiromu Takahashi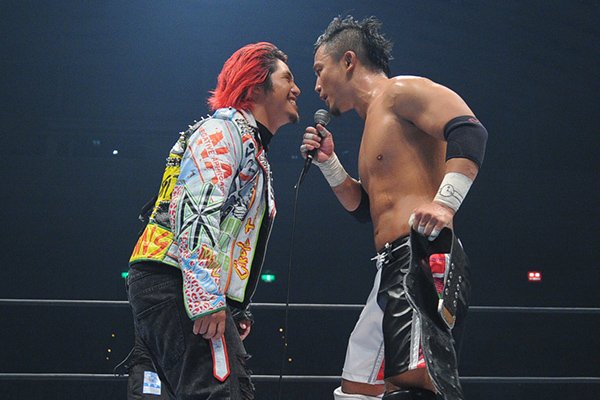 Oh man, there are so many reasons to be excited about this match. Ever since Hiromu Takahashi reappeared in New Japan when the timebomb went off at Power Struggle I have been hyped for these two throwing down at Wrestle Kingdom, and the Junior Heavyweight belt is set for another wonderfully entertaining January 4th match.
KUSHIDA has had a truly tremendous year in 2016 having really made the Junior belt his own collectors item in a bunch of top level matches against the likes of Will Ospreay and BUSHI amongst others. In 2017 I would really like to see him advance into the heavyweight scene and finally challenge for Japan's most valuable prizes such as the G1 or the New Japan Cup; he's definitely at their skill level so I just pray his size doesn't hinder him in stepping up to the next stage.
The eccentric Takashashi returned looking like a Back to the Future character after travelling the world of wrestling under the alias Kamaitachi, most notably in CMLL and ROH, and at the Tag League final he joined the team that has been putting the boots to KUSHIDA all year, Los Ingobernables de Japon. So if there wasn't enough beef between the two before, they will certainly want to beat the crap out of one another now.
This is probably the toughest on the card to judge so far as both have really good reason to win. Takahashi taking the belt would give him a real boost with the Asian crowd as he will look like an even bigger deal to them with a victory, similarly to how he is respected in the American and Mexican scene. KUSHIDA winning would continue his strong push towards the previously mentioned heavyweight roster, however, much like Omega did last January, he might be better dropping the title and then building afresh from the loss. If you held a gun to my head, I'd go with the new boy.
Predicted Winner: Hiromu Takahashi
NEVER Openweight Championship – Katsuyori Shibata (C) versus Hirooki Goto
Now you may have noticed that many of the matches so far are not so much storyline driven and are instead booked from wrestlers appearing in the company or straight up challenging someone for their belt. Shibata versus Goto still has elements of that challenger versus champion build but these two have been intertwined throughout their careers in New Japan and will come to violent blows once again at the Tokyo Dome.
The former classmates feuded when Shibata returned to New Japan in 2012 and then teamed together, evening winning the 2014 Tag League and IWGP Tag Team Championships, but earlier this year Goto finally jumped to CHAOS after being persuaded by Okada and their alignment permanently ended. Shibata was understandably pissed off and threw some shade Goto's way, but everything was brushed under the rug until now.
After Shibata (with Nagata) pinned Goto at the World Tag League and Goto (with Ishii) returned the favour 5 days later, New Japan made the match official and we will get treated to an insane face-off for the NEVER Openweight title. Shibata has made the championship his own this year and, in my opinion, has been the best champion since the carnation of the belt after having stellar matches with many of the older hands in NJPW, EVIL and both members of ReDRagon, just to name a few.   
Another tough one to choose a winner for but I would lean towards Shibata retaining as he is a real favourite for the New Japan Cup which takes place in March; even if he doesn't win that, a feud for his title against Bullet Club's Cody Rhodes could well be on the cards. Hirooki Goto just wouldn't gain as much by winning as Shibata would be retaining, but stranger things have happened in wrestling.
Predicted Winner: Katsuyori Shibata
IWGP Intercontinental Championship – Tetsuya Naito (C) versus Hiroshi Tanahashi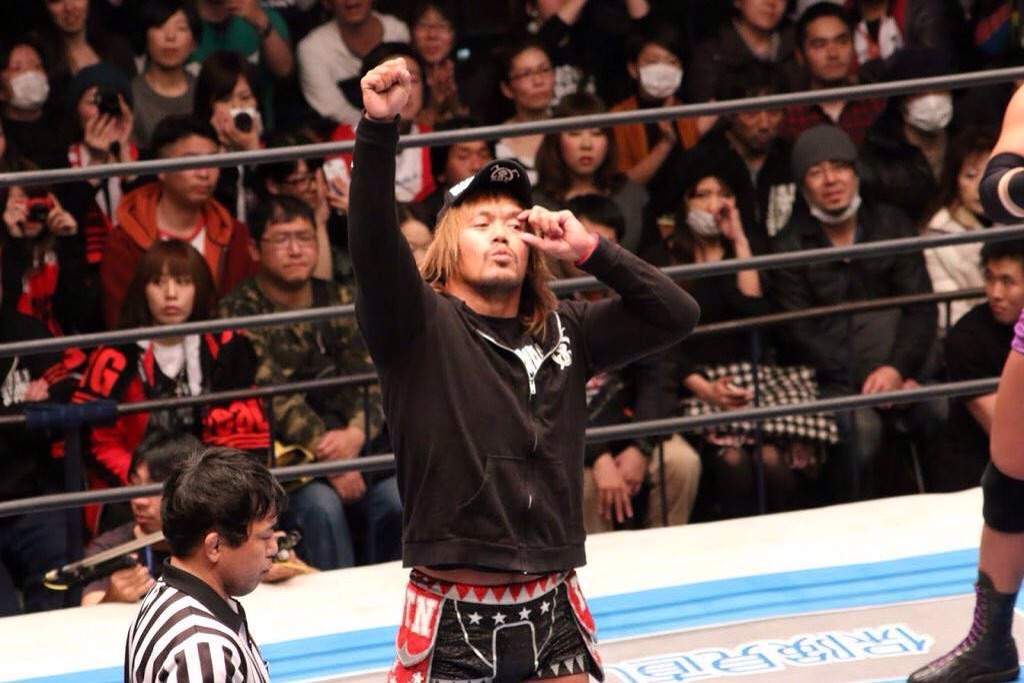 What a year it was for Tetsuya Naito; after navigating troubled waters in previous years he became a leading talent in New Japan and became only the 4th man in 5 years to hold the IWGP Heavyweight Championship. Now he is the Intercontinental Champion having crushed Michael Elgin in an insanely good match back at Destruction in Kobe, leading to this dreamy co-main event between the Los Ingobernables leader and the face of resurgence in New Japan.
There was talk of a potential fan vote for what would main event Wrestle Kingdom 11, which happened a few years back at WK8, seeing Tanahashi being pushed into the main event against Shinsuke Nakamura, whilst Naito went on second last against Okada; this has not come to fruition though and as a result, Hiroshi Tanahashi's long streak of main eventing the Tokyo Dome comes to an end.
Naito has turned everything he has touched into gold this year and his Ingobernables stable is the most popular thing in New Japan right now. He lies, he cheats, he steals, he throws belts, he has incredible matches – the man can do it all, say it all, and winning against Tananhashi would be the perfect conclusion to what has been a wonderful story of redemption.
Tanahashi on the other hand, has stalled throughout 2016. He lost at the Tokyo Dome against Okada and was topped by Kenny Omega for the Intercontinental belt in February before suffering an awful injury which kept him out of the ladder match between him and Kenny. Aligning with Elgin, Kushida and company against Ingobernables (he beat SANADA at Power Struggle too) put him and his wonderful hair in the perfect position to attempt to bring down Naito, and with Tanahashi that is certainly possible, much like John Cena in WWE, he is the man in New Japan.
Further stacking the deck against the champion is the fact that he has never won a singles match at the January 4th show, having been defeated in 5 solo attempts, whereas Tanahashi often comes out on top. I would say that despite me wanting Los Ingobernables to take over the wrestling world and that I believe a victory would be most beneficial to Naito, I feel given the draw that Tanahashi is, the 40-year old will go over and begin his second IWGP Intercontinental Championship reign.
Predicted Winner: Hiroshi Tanahashi
IWGP Heavyweight Championship – Kazuchika Okada (C) versus Kenny Omega
Hold onto your balls and get your popcorn ready because this could well be the first 7 star Dave Meltzer match and the 2017 match of the year. If you have never seen either of these guys before let me tell you that Kenny Omega and Kazuchika Okada are two of the finest pro-wrestlers walking the earth today and both have potential to become the best of all time at just 33 and 29 years old respectively. Seriously, they're right up there with AJ Styles.
So how did these two generals of pro-wrestling get to the main event of the 2017 Wrestle Kingdom? Well, Kazuchika Okada has been the top champion in New Japan for all but 70 days of the calendar year and has had another annum of incredible matches and stories against top talents such as: Tetsuya Naito, Naomichi Marufuji and Hiroshi Tanahashi. At the end of all of these mountains he has triumphed but at the Tokyo Dome he faces what may be his bigger threat of them all…
Bullet Club leader Kenny Omega has a defining year in New Japan and has been a fine leader for the prestigious faction since AJ Styles moved to the WWE in January. Not only did he claim his first IWGP Intercontinental Championship, he also put on some of the best matches you may ever see against Nito, Goto, Elgin and Tanahashi. But to top it all off, he became the first gaijin to win the G1 Climax in its current incarnation, granting him this title shot in the main event of Wrestle Kingdom 11.
Since his crowning moment in August Omega has successfully defended his main event briefcase against Hirooki Goto and YOSHI-HASHI and has been beating the snot out of Okada on the road to Wrestle Kingdom, standing tall over his foe at the final New Japan PPV of the year. Okada then will want to not only defend his Heavyweight belt but he will also want some revenge on the man and faction that have troubled him so much lately.
Okay, so who wins? Well, I really couldn't call this one, it's the hardest of the lot! Kenny Omega having his crowning moment after one of the best years possible in the sport would be both ideal and exciting for me but Okada, being the golden new boy of New Japan, could well retain his championship, just as he did a year ago. Screw it, I'm going to say Okada will win but honestly choosing is so hard.
Predicted Winner: Kazuchika Okada
So that's your lot then folks, I'm sure many of you will agree there's a selection of tasty matches to sink your teeth into and you can watch it all on New Japan World, which is available via the following link: http://njpwworld.com/ – if you have the time to watch it is certainly world the money, so treat yourself folks and Happy New Year!