We're a week removed from the craziest transfer window that will ever live. Drama was the dish of the year as Donnarumma, Ronaldo, Mbappe and Van Dijk we're all involved in insane transfer tales, only to be trumped by Neymar, who broke the world-record fee and blew all of our minds. Now that the dust has settled, how did each Premier League team fare in the marketplace this summer?
Arsenal
What they needed: Solidity in the centre, and to keep hold of their top stars.
We begin with Arsenal, who started their transfer activity brightly as Lyon hitman Lacazette and Sead Kolasinac both arrived and looked as though they would slot seamlessly into the first 11. Everything looked on the up for the Gunners, but then the season began with 2 losses in 3 games, including a humiliation against Liverpool and everything was suddenly fucked, with little time left for further business.
They dug their heels on the Sanchez front despite a flurry of interest, most notably from Manchester City, and seemingly nobody was interested in the prospect of signing Mesut Ozil, so they did manage to attain their big names. But fragility reigns over the defensive unit as injuries and departures have left Arsene fielding a makeshift defence, something that was not patched up in the final days of the window.
Overall, the window itself wasn't awful for Arsenal. Sanchez stayed, Lacazette joined and they secured a tidy total for Oxlade-Chamberlain. Arsenals woes – outside of the lack of CB options and Thomas Lemar turning them down due to a lack of Champion's League football (ouch!) – seem to lie on the pitch, and after just 3 games many fans are already tired… Robbie.
If their transfer window were a WWE wrestler it'd be: Roman Reigns – Started well with some flashes of brilliance, but some bad mistakes have go the fans turning on them.
Bournemouth
What they needed: Upgrades on last season's players to ensure safety again.
I've often been one to criticise Eddie Howe for his dealings in the transfer window as he seemingly has a tendency to overpay for unproven talent or dire players, see: Jordan Ibe for £15 million and Lewis Grabban for £7 million. Christ.
Something different must have been in the south coast water this summer though as 'England's next great manager TM' executed some smooth and efficient purchases. Impressive loanee Nathan Ake returned on a permanent basis, fellow Chelsea man Asmir Begovic joined to provide experience between the sticks, and Jermain Defoe arrived to provide some extra firepower up top – successfully strengthening the spine of the team throughout.
Josh King, who was outstanding for the Cherries last campaign also signed on for 4 extra years. So even with Howe missing out on Demarai Gray, who he has not-so secretly admired for some time, this window looks a successful one and survival is not only achievable, but should be expected.
If their transfer window were a WWE wrestler it'd be: The Usos – Sometimes you forget they are even there because everything is done so fast and with such efficiency. Solid, with just the right amount of excitement.
Brighton & Hove Albion
What they needed: Premier League quality and cutting edge.
A large portion of Brighton's squad are Premier League newbies or haven't seen too much success when stepping into the world of the Barclays. Rather than bringing in bodies with experience in England's top flight however, they've opted to pull in players from all across Europe in an attempt to survive their initial Premier League season, so if you listed really closely you can hear the sound of steam resonating from Paul Merson and Ray Wilkins' ears.
Now I'm not going to pretend to know all about Brighton's new boys and bullshit you all. But I do know that Matthew Ryan can be a solid replacement for David Stockdale in the sticks, that Davy Propper looks like he could produce that extra quality needed to break up tight games and that Izquierdo performed well during his stint in Belgium with Club Brugge.
Adaption will be key then. Their business looks fairly effective but inconclusive, as it all rests on whether the players who faired so well in the Championship can step up and mesh with those new arrivals like hand in glove. Only time will tell for Chris Houghton's side.
If their transfer window were a WWE wrestler it'd be: Rusev – Looking to the evil foreign lands rather than opting for some hyper-expensive British talent. How dare they!
Burnley
What they needed: Players that will work hard and fit their system.
Sean Dyche and Burnley had a wonderful 2016/17 season and proved many doubters wrong; they avoided relegation thanks to their outstanding home form and defensive capabilities. This year looks tasty for them too as they have already amazed fans by taking points from Stamford Bridge and Wembley in the initial 3 weeks of the season.
In the window itself they've been very effective too. Walters and Bardsley are limited players but look like they will operate well under Dyche, and young Charlie Taylor could really blossom into a fantastic defender under his new gaffer too. Taylor's Leeds teammate Chris Wood also joined later in the window, admittedly he is inexperienced at the top level but he has arrived in a rich veins of scoring form and looks to be a direct replacement for Andre Gray, who left for Watford. Jack Cork becoming a Claret was the move that tickled my fancy the most however. The midfielder is a gifted distributor of the ball and could work wonders when combined with the big men Vokes and Wood up top.
Burnley's only downside from the window is admitted a large one. Michael Keane's slot has not been filled which, should anything happen to the equally impressive Ben Mee, could leave them high and dry in arguably their most important area of the pitch.
If their transfer window were a WWE wrestler it'd be: Big Show – Steady, safe and reliable despite getting on a bit and not providing too much excitement.
Chelsea
What they needed: World class reinforcements, perhaps a RWB upgrade.
Champions Chelsea have has a rollercoaster window not at all befitting of their league-winning status. We had the Diego Costa 'seasono' saga, questions over Conte's leadership and some key targets slipping through their fingers, most notably of all, Romelu Lukaku, who opted to move to Mourinho's United side instead.
Several youngsters, such as Ruben Loftus-Cheek Tammy Abraham and Kurt Zouma, we're loaned out and other commendably bit the bullet and called time on their Chelsea careers, most notably Chalobah and Solanke, who linked up with Watford and Liverpool respectively. However, it was Nemanja Matic who got alarm bells blaring as he left for close rivals Manchester United at an arguably cheap-for-this-market £40 million.
So who were the replacements? Well, Bakayoko and Drinkwater – the powerful Monaco midfielder seems like a good plug for the midfield hole left by Matic and the heroic duo of Drinkwater and Kante may sink right back into the groove if necessary. Despite missing out on the aforementioned Lukaku, Chelsea managed to claim Alvaro Morata who appears to be settling into Premier League life nicely and will be expected to weigh in with the goals that were formerly the responsibility of Costa. Finally, they got some defensive cover in the form of Rudiger and Zappacosta, who will challenge for spots in the first team at the very least, meaning Chelsea have an ultra-competitive squad across the board, which will surely motivate players to perform to their best every single week. Sure, it may not have been the smoothest transfer window, but they got a fair bit of effective business done and look set in decent stead to defend their trophy.
If their transfer window were a WWE wrestler it'd be: Brock Lesnar – Even they were wounded they bounced straight back and snapped up some targets. No chance they will release their title without a war.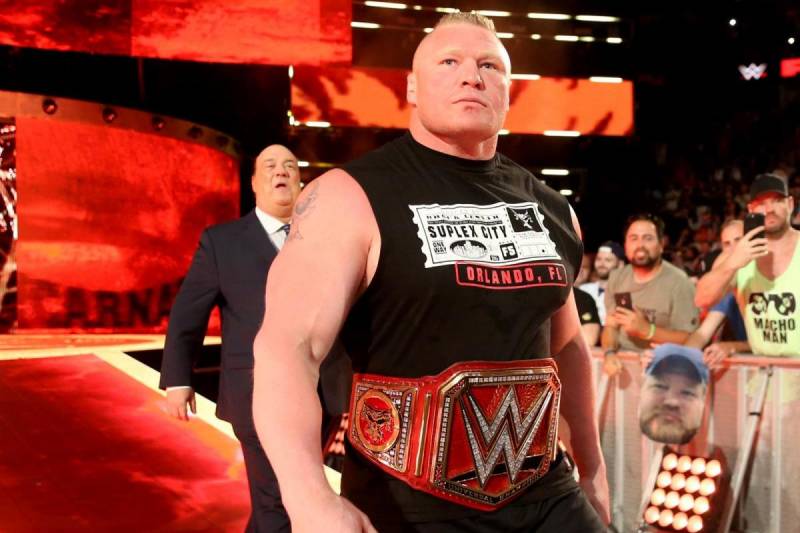 Crystal Palace
What they needed: Player to help establish Frank De Boer's new tactics.
Palace seemingly cannot catch a break. First, stability under Pulis, then turmoil under Pardew, stability again under Big Sam before launching right back into turmoil after the end of the season. Following survival Sam left the club and in came an entirely new philosopher, Frank De Boer. Given that these 2 are polar opposites on the tactical scale, surely the Palace board would need to invest in some shiny new goods, right?
Wrong. Palace were the 5th lowest spenders in the window and until they finally liberated Mamadou Sakho from his Liverpool-shaped hell, they had only spent £8 million on new signings. Sakho will bring certain stability and leadership to a backline lacking in confidence, just as he did during his previous loan spell. Loftus-Cheek, who arrived on loan from Chelsea, could provide some game changing quality further up the pitch if the new system clicks.
Ultimately that is a big 'if.' Riedewald looks solid on the ball at the back but many others will take time to relax into the new passing style, which cannot be afforded given the cut-throat nature of the Premier League. A clear cohesive plan was required before the season started but instead there has been little backing and the club's direction is all over the place. I quite like Palace and hope they ride out the storm, but times are worrysome.
If their transfer window were a WWE wrestler it'd be: Dolph Ziggler – Directionless. Everything keeps changing too fast for anyone to invest into.
Everton
What they needed: A squad ready to perform in the Europa League.
Here comes the money! Everton and Koeman wasted little time this summer and made big moves throughout the window, enhancing their squad for a Europa League scrap, which is probably their only route to the Champion's League. Long game are the days of cash-strapped Everton, who will look to claw above 7th place if at all possible this season.
Michael Keane, Davy Klaasen and Jordan Pickford quickly arrived at £20+ million fees; top signings, with an eye to both the present and the future, as the trio could be mainstays in the first 11 for years to come. Other attacking midfield options Gylfi Sigurdsson and Wayne Rooney are very much transfers for the now with both expected to contribute large numbers towards the goal and assist tally of the Toffees.
Even with these additions however, it looks like scoring goals will be a key issue for the blue side of Liverpool. Top scorer Romelu Lukaku was replaced by the exciting but unproven Sandro Ramirez at a surprisingly cheap £5.3 million. If they can find a focal point of their attack they may manage to break into the top 6, but Romelu's boots are huge ones to fill and a lot of hope rest on the shoulders of their new mercenaries.
If their transfer window were a WWE wrestler it'd be: Shane McMahon – They have the money and the style, but do they have the finishing touch required to beat the very best? I'm not so sure.
Huddersfield Town
What they needed: To keep Aaron Mooy on the books and add some extra quality around him.
The ultimate underdogs, Huddersfield Town, are in dreamland. David Wagner has worked wonders and bought the Yorkshire club for average Championship finishers into the land of the giants.
Simply making it to this stage doesn't appear good enough for them either, as they have followed up their promotion miracle with some smart dealings in the window. Wagner has been savvy and loaned in keeper Jonas Lossl, right back Florent Hadergjonaj and Kasey Palmer from Chelsea – all of whom will be challenging for spots in the starting line-up, producing some healthy competition in the squad. Tom Ince arrived permanently from Derby, and despite the days of him turning down Internazionale being long gone he's still a canny operator and can provide fruitful service to fellow new forward, Steve Mounier.
Aaron Mooy signing on a permanent basis at £8 million is their cherry atop the Huddersfield cake and could well be the signing of the window if he leads them to safety. The Australian was incredibly influential in their Championship run and is certainly Premier League ready, which could be the vital difference at the end of gameweek 38.
If their transfer window were a WWE wrestler it'd be: Daniel Bryan – It seems absurd that they are even mixing with the very best. They will be everyone's favourite underdog and their dealings show they have the ability to keep up.
Leicester City
What they needed: To replace any key outgoings successfully.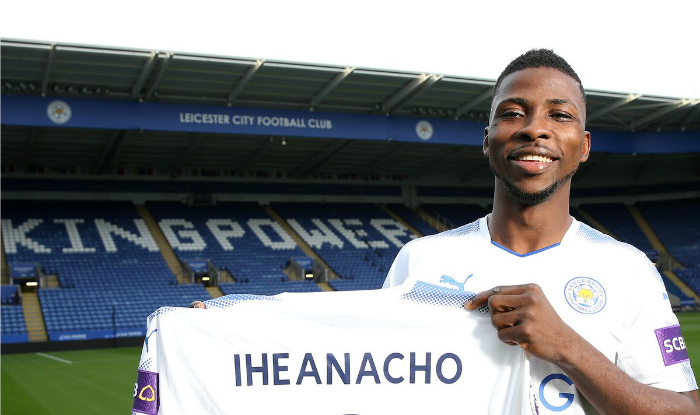 After the ecstasy of the 2015/2016 season, a large portion of last year's campaign was very much forgettable as they stumbled out of the blocks, sacked their legendary manager through the middle, before accelerating across the finish line.
Impressively, Leicester managed to keep a majority of their top talent again and have imporved the squad well. Danny Drinkwater was a final day departure but a replacement in the form of Iborra had already arrived in a £12 million steal. Missing out on Adrian Silva by 14 seconds sucks, but they should be fine without him until the winter should their appeal be unsuccessful.
Elsewhere Mahrez looked like her was going to go full Peter Odemwingie but in airport mode, as he looked to secure a deal in Europe, but he ended up staying put and will prove a valuable asset once again. Demarai Gray was subject to a few bids but will look to explode into the next level at Leicester instead and their talismanic striker, Jamie Vardy, also remains a fox. Ihenacho, Maguire, Jakupovic and Dragovic are all very nice signatures in my eyes, with Maguire and his England bin bags being the cream of the crop. A top half finish should certainly be achievable for Shakespeare and company thanks to their business.
If their transfer window were a WWE wrestler it'd be: Chris Jericho – They've become a household name again and have replaced their outgoings with some shiny new ideas, should be a fun watch on the pitch.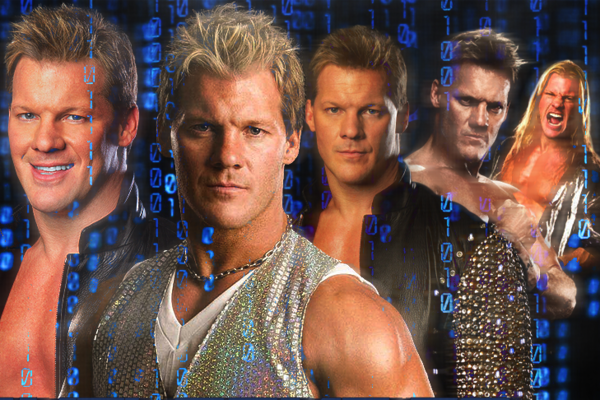 Liverpool
What they needed: A new centre back, a new left back, more players ready for the Champion's League.
Liverpool's transfer window shouldn't really be described as bad, instead the adjective should be closer to baffling, or questionable. They were in clear need of certain resources but bolstered in other areas instead. Mo Salah is absolute wheels and has already impressed in a Liverpool shirt, and they did give themselves an option at left back with Andrew Robertson coming in from Hull.
Naby Keita joining in 2018 is an exciting preposition but ideally he would have been around for the current Champion's League campaign. More sagas ensued too. Barca tried and tried to poach Coutinho with no luck and likewise Liverpool shot themselves in the foot by approaching Virgil Van Dijk by inappropriate means. Following such, they seemingly dropped their search for a centre back and sold Mamadou Sakho to Palace, leaving them very light at the back with zero chance of bringing somebody else in before the deadline struck.
Finally there's the Alex Oxlade-Chamberlain problem. Did they really need him? Is he another James Milner as he is a jack of all trades but a master of none? Or is he just a £35 million player who will provide cover? It seems clear that he isn't wanting to play left or right back either, so his role is murky. Maybe I'm being a little harsh but simply put, it's a move that raises more questions than answers problem for me.
If their transfer window were a WWE wrestler it'd be: Sami Zayn – Clearly have a ton of quality in their squad, but their usage and business has question marks all over it.
Part 2 should be up tomorrow, how do you feel the transfer window went for these clubs? Did they get what they needed? Or did they leave fans wanting more?