A hell of a lot can change in 12 months. This time last year AJ Styles and Shinsuke Nakamura were both still main eventers in New Japan, Seth Rollins hadn't got injured yet and the Cruiserweight Classic was something that wrestling fans could only dream of. Now, a year on from October 2015, all of the above has changed; Nakamura and Styles are NXT and World Heavyweight Champions in WWE, Seth has returned from a lengthy spell on the side-lines and Cruiserweights now have their own personal spot on Monday nights. Crazy.
With that in mind, I'm going to make some bold predictions as to what I think will happen in the wrestling world within the next annum…
Big E wins the WWE Universal Championship
Kicking things off with a literal big one, I truly feel that Big E will rise to the top of the WWE ladder in the next 12 months and will get his hands on the top Raw title at some point. After all, he has all of the makings of a champion; huge stature and strength with an interesting move set and is a thoroughly entertaining presence on the mic thanks to his work with New Day.
He has also firmly established himself in the midcard having held the IC and tag belts during his tenure, so once the New Day ship sails, Big E will be firmly established as a legitimate and threatening superstar, ready to voyage boldly into the main event ocean. Almost like the opposite of roman Reigns whereby the fans will get behind him because they have seen him work insanely hard further down the card before his top-level push begins.
So long as he keeps his character interesting as it is now he will surely be a babyface that we can all get behind, something that the company is seriously missing at the minute. There's no Kazuchika Okada or Daniel Bryan for us all to support and that factor, ultimately, is hurting the show. (See: Clash of Champions main event.) Maybe Big E can fill this hole in the coming year? I believe he may be the answer to Raw's current woes. Plus, when Roman Reigns was selected as 'the guy' apparently Big E was in the frame to be pushed too, but Roman obviously became the chosen one of the pair, so management are hopefully very high on him.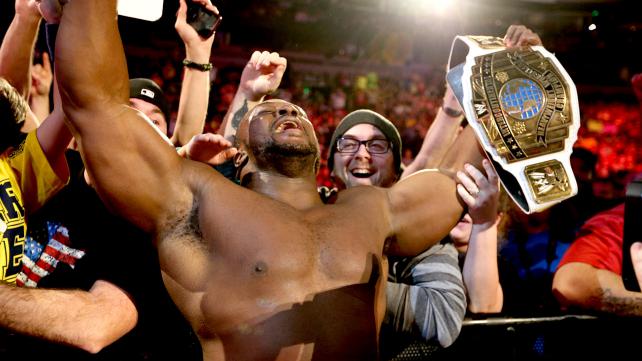 Jay Lethal and Adam Cole sign with WWE/NXT
It is surely only a matter of time before the current and previously ROH Heavyweight champions follow in the footsteps of Daniel Bryan, Sami Zayn, Kevin Owens and more and make the transition from Ring of Honor and New Japan towards the biggest wrestling company on the planet.
Having done everything there is to do in ROH, they've both (especially Adam Cole) been on the radar of Regal and Hunter for some time and with NXT losing a lot of key men to the main roster, and the annual post-Mania jump bound to occur again, it would add much-needed weight and interest to the yellow brand. So not only would this be a great benefit to their individual careers, it would be of huge benefit to the NXT roster too as it would add some much-needed star power to get viewers back on the hype train.
I also feel that, whilst 1 year feels too soon, in 2 years' time, Michael Elgin will also join WWE. Right now he is killing it in Japan, having held the Intercontinental belt and performing in classic matches against Kenny Omega and Tetsuya Naito. Though I love him in New Japan I really cannot contain myself at the thought of Elgin coming face to face with Nakamura, Samoa Joe and maybe even Brock bloody Lesnar.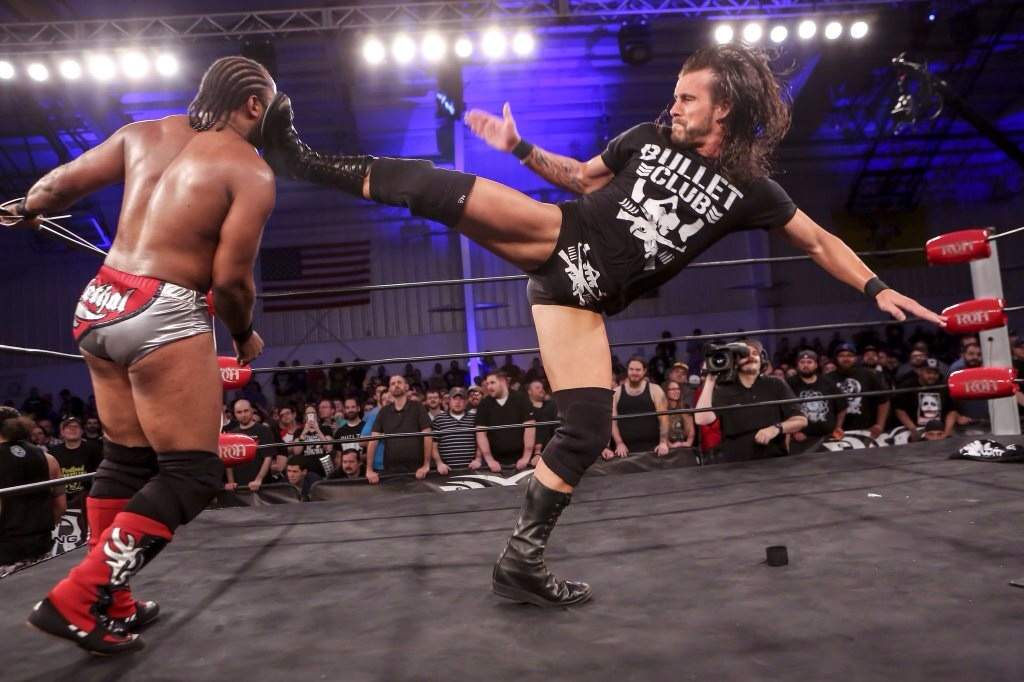 Undertaker retires in the Wrestlemania main event versus John Cena
Rumours of a John Cena versus Undertaker match fly about every year come Mania time and this year's only different will be that the highly-anticipated collision may actually take place. I imagine Taker, much like Flair and Michaels did before him, will want to bow out on the grandest stage against the opponent who could give him the best and biggest match possible, and Cena is undoubtedly the man to tango with for that.
And despite there not being a title involved in the face-off I would fully expect this match to be the main event of Mania 33. After all, we have 2 world titles now so which would deserve the top spot and also, in terms of draw power, this is the biggest showing they could top the card with. Both are world renowned megastars and Undertaker deserves the spot after years of incredible work and countless colossal matches.
It's a shame that the streak is no longer intact for matches like this as someone retiring the Undertaker via cheating, especially Cena, would draw Hulk Hogan Bash at the Beach levels of heat from the fans. Cena beating Taker in the dead man's final in-ring appearance may not do much for John in terms of a veteran rub and that could maybe be better used for Owens or Ambrose for example, but it certainly would be a spectacle, and that is exactly what Wrestlemania has always, and will always, be about.
Katsuyori Shibata wins the G1 Climax 27
It has become a running joke for New Japan fans that, despite his sheer brilliance, Katsuyori Shibata will never rise to the top of the company and has little chance of winning the IWGP Heavyweight Championship, let alone standing tall at the finale of the greatest competition in the sport and going on to headline Wrestle Kingdom 12 at the Tokyo Dome. That joke will surely become reality someday though, and why not make it next year?
Yes, he left the company in a time of need, and yes, the trust barrier is still tarnished from such an event, but when someone is as good as Shibata, how long can you keep them out of the spotlight for? He's been a key figure in the NEVER Openweight picture for the entire year and had a good showing in the G1 too; so he's been slowly building his reputation back up and has already won over the crowd as a result.
If this year was Omega's then next year could easily be Shibata's as NJPW continue to push out top talent on their conveyor belt of stars. A main event match against either Okada or Tanahashi could easily cement Shibata as another giant babyface in the company and will give them even more pulling power moving forward. Overall, whilst this prediction is rather speculative, it would be bloody phenomenal if it occurred.
So there you have it, my bold(ish) predictions for the next year of professional wrestling. What do you think will happen in the coming 12 months? Let me know in the comments or via Twitter @wrestlewreview